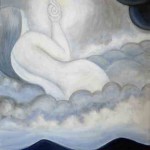 A great part of our lives are spent sleeping, perchance to dream, but did you know that  you can affect the quality of your dreams with gemstones and crystals? I 've been able to have lucid dreams, prophetic dreams,  traveling  shamanic dreams, dreams that heal me, teach me and allow me to connect with those that have crossed over using  crystals.  If youre interested in my quasi scientific explanation please refer to Astrology Gemstones and You for more  info.   Basically, gemstones have energy that is very subtle in frequency. These subtle frequencies can affect the brain waves and tune you into higher planes while you sleep.    As astrological transits can activate different phases of our life experience, we can make the most of these lessons using the crystals as aids. A crystal can bring in your spiritual energy/ higher self  to help you understand  the symbols in your dreams  so that they make more sense and seem less real, so that  you  can have more detachment in watching the inner movie. For example if you are having intense transformative dreams you can turn what could be a nightmare into a fascinating journey into your unconscious to learn about deep seated patterns that are affecting your life.   So it becomes more of a lesson experience than a helpless feeling. Or if you are feeling stuck creatively you can choose stones that open up your visionary qualities giving you more vivid colorful inspiring dreams. If you have a problem in your life , sometimes going to bed asking for a solution will bring a processing dream that sorts it out in your subconscious.  To me the fact that we can spend our sleeping time evolving ,growing and experiencing  a whole other side to the world is amazing and wonderful.  Many people say they dont dream or cant recall , crystals can also  help with recall and really being present in the dream so that it leaves a tangible imprint thats easy to remember.
A very basic formula for dream interpretation is to see every aspect of it as a symbol, to interpret each  symbol then connect the symbols with the activity , situation.  For example a friend of mine was telling me about a wonderful new relationship she was in. That night I dreamt she was on a big rollercoaster ride with all kinds of fascinating colors and lights. It turned out the relationship was a big roller coaster ride that unfortunately didnt end well and turned out to be an illusion. So we have the element of being taking for a ride, pretty colors and lights that werent really real, (glamour,) and the dream hinting that all was not as it may seem. Keeping a good dream journal  is essential because otherwise you forget or important details can be lost . One of the ways in which  ive been able to document prophetic dreams was to have it written down and many times the reality occurred as long as a year after the dream . I was in a bleak time in my life and had a dream about laying in a golden field with golden mountains around me and four hawks flying above me. It was very vivid and when I woke I felt comforted, happier. A year later I was in N Calif laying in a golden field with golden mountains all around me  with a dear friend and was very happy and four hawks flew above us just as it was in my dream. I felt that dream had been a gift  to show me a happier future, a better time which brought comfort to me at that low point in my life.  It has been suggested that deja-vu is really because we dreamt it first!
In order to set up your dream experience, make your bed a temple. Use incense, sage, or any other method you have to make it a sacred space. Choose inspiring colors or fabrics that make you feel divine.  Take a shower or bath before bed using your favorite essential oils./ fragrances if you like. When you go to sleep listen to meditation music or do mantras or prayers to clear and uplift your vibration. Like attracts like so you want to bring in the best possible energy to have the best possible dreams. Choose a small bag made of silk or cotton ( no polyester)and put in cedar, sage and sweetgrass for purifying the energy. You can also use Frankincense and Myrrh or Copal if you prefer.  Add to this lavender or rose  petals and most importantly Mugwort.(  1/4 purification herbs 1/4 fragrant flowers / herbs , 1/2 mugwort.)  Just before you drift off set an intention for what you need , want in your dream – healing , clarity , guidance etc.   Then comes the choosing of the crystals.  They will of course have to be tiny ( 1 inch max)  otherwise youll find it hard to sleep. Slip the bag in the pillowcase  underneath the pillow so it doesnt wander  in the night. Here is a sampling from my experience of crystals and their effects. You may need to experiment with your own combinations to find what works for you. Tip: always add a grounding stone to help the body /mind connection and to filter out negative energies-  like black tourmaline , amber,  garnet or smokey quartz.  Sweet Dreams!
Flourite – enhances recall and clarity of dreams. Purple for spiritual insight, blue for creativity,green for emotional balance
Azurite- stimulates the 3rd eye and psychic activity( intuition/ higher mind)
Opals and or Moonstones-  for vivid colorful imaginative dreams
Labradorite – same as opals and moonstones but the energy is more grounded if you are too etheric
Lapis Lazuli- deep insightful dreams
Herkimer diamonds- "traveling,"( ie you can go anywhere and feel like its a real experience)  flying and shamanic dreams
Prehnite- peaceful meditative dreams
Kyanite- all around balancing and centering
Calcite – soothing calming dreams ( many colors- each relates to a chakra :green for the heart, gold for the will etc)
Amethyst- Light= spiritual inspiration , dark= powerful transformative dreams
Coral- emotional balancing
 Green Jade – emotional processing
Blue tourmaline- heightens psychic activity, spiritual influence
 There are numerous others that can be used~ these are my favorites. Another tip : be gentle when you wake and before you look at anything in the room focus on what you dreamnt and write it down asap. An "old wives tale" says if you look out a window your dream will fly out ( and be lost) !